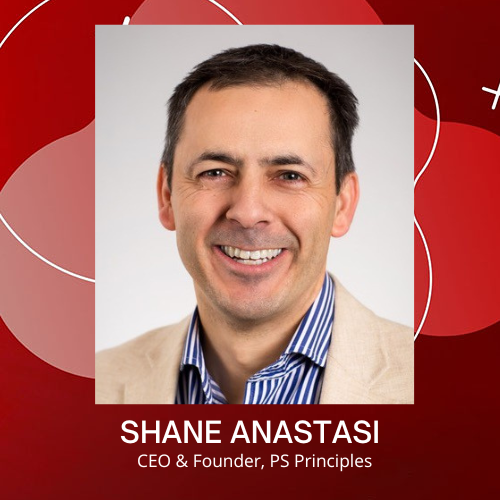 Shane Anastasi has been working in project management for over 40 years. Now, as the CEO and Founder of PS Principles — an organization focused on helping service providers and their customers achieve more successful outcomes from implementation projects — Anastasi is disrupting the way in which professionals approach project management. 
Through his own professional experiences and his willingness to push the envelope, Anastasi is transitioning away from the age-old approach to project management. Now, Anastasi is leading the way in training a new generation of project management leaders to approach projects with a higher level of transparency, encouraging tough conversations and improved decision-making. 
Key takeaways 
When it comes to the main ingredient of disruption, the intent must be kept pure. Too often, people become distracted by the excitement of the disruption itself. Thinking up new ideas and revolutionizing methods is only as successful as the focus on the pure intent of the disruption. 
Historically, project management has upheld the tenant that projects must be on time and on budget. However, this fails to encapsulate the intent of what a customer-facing project needs to achieve. The pure intent of the project has been lost. 
Project management strategies that are being applied in the world of software development and tech are standards handed down by the construction industry. While these strategies make sense when applied to construction projects, they begin to fall apart when you try to directly apply them to software development. There are simply more unknowns in tech development than in constructing a bridge. 
Customers will force project managers into feeling guilty for not meeting their expectations, and project managers are not being taught how to deal with that. As such, project managers are basically trained from day one that the objective of a project is to stay on time and on budget. 
Projects in software development are actually journeys of discovery. No project actually knows what it's doing when it starts. It has a very feebly worked out idea based on the loose requirements that a customer provides when they know nothing about the realities of trying to execute that thing. 
It is critical for project managers today to set the tone for a project from the start, showcasing to customers how projects are a learning journey. Decisions about budget and time will need to be continually made as a project progresses. This changes the mentality of a customer and their expectations. 
With the right, pure intent at the core, a new approach to project management is not about trying to gain more money or more time from a customer, but rather ensuring that the end result of the project brings value to the customer. 
Quote of the show: 
10:43 "People don't really care about time, as much as we say that they do, because at the end, what they want is a quality outcome... And if we focus on time, and I've seen this before in post-project reviews, I've seen teams basically say to me, we gave the customer a crap result because what they wanted was the deadline. And when I asked, did you go back and ask them about that choice? Which is it that you want? The answer is always no." 
Links: 
LinkedIn: https://www.linkedin.com/in/shaneanastasi/ 
Company Website: https://www.psprinciples.com/ 
Ways to Tune In: 
Amazon Music - https://music.amazon.com/podcasts/eccda84d-4d5b-4c52-ba54-7fd8af3cbe87/disruption-interruption 
Apple Podcast - https://podcasts.apple.com/us/podcast/disruption-interruption/id1581985755 
Google Play - https://podcasts.google.com/feed/aHR0cHM6Ly93d3cuZGlzcnVwdGlvbmludGVycnVwdGlvbi5jb20vZmVlZC54bWw 
Spotify - https://open.spotify.com/show/6yGSwcSp8J354awJkCmJlD 
Stitcher - https://www.stitcher.com/show/disruption-interruption 
YouTube - https://youtu.be/pbP9a8YYHJ4