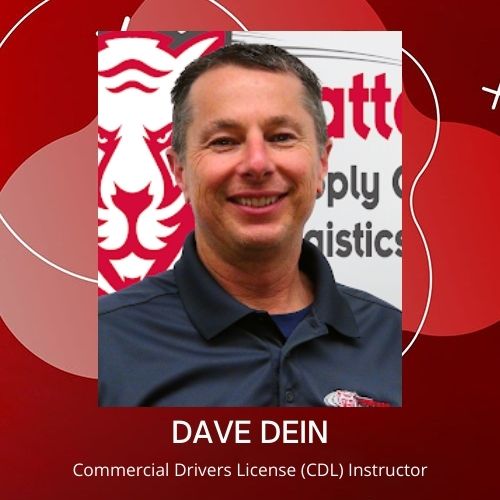 Dave Dein has been in logistics, trucking and now education for 30+ years. He has been in all positions in trucking, a driver, management and now is a CDL (Commercial Drivers License) instructor with Patterson High School, California
The trucking industry has been changing drastically over the years. Supply chain, logistics, technology, training but especially recruiting. Today, we have an enormous shortage of truck drivers.
Key takeaways 
Status Quo – Because there is a shortage of skilled and trained drivers, companies are now enticing drivers with more benefits packages, and paid time off, like salaried positions compared to per load or mile.
The main ingredient for disruption is to create a pipeline of young well-trained talent and provide opportunities to get the education of the Industry, who are passionate about trucking and not in it for the dollar bills.
There is always been a demand for well-trained drivers. With the current ageing workforce and about 25% of the current drivers are getting close to the age of retirement, that's approximately 60,000 to 80,000 drivers.
It's estimated that in the next 7 years we could have a shortage of 125,000, as we don't have a lot of young people going in the industry.
The percentage of female drivers and role models have been stagnant over the years, at only about 10% of the total workforce. Dave with his program aims to reach out to young kids and adults with female role models to plant a seed and educate them about a possible career.
When Dave and his student address some young students with a 30 mins presentation, 47% responded that they would either consider taking a class once they reach high school or were not considering trucking as a career.
All of the industry partners have bridged the missing link by creating career pathways for the students by bringing them into the industry
The average person entering the trucking industry today is 38 years, mainly because they have liabilities and the trucking industry can solve their financial problems. With more influx of younger people, the dynamics of the industry can be changed.
Dave and his team's mission is to reach as many high schools students as possible to provide students with the opportunity and educate schools on how to market the programs, recruit and connect with them industry partners and get the program up and running.
The driver shortage is going to continue unless more can adopt the program and create a new pipeline of drivers.
With the new emission norms, the industry has to adapt to new technology like electric-powered trucks or hydrogen-powered trucks. But currently, we don't have a sustainable infrastructure to support this.
Quote of the show:
4:22 "I have been in trucking since 1988, there is always been a demand for well-trained drivers. The problem is we have a driver's shortage and an ageing workforce. 25% of our current drivers getting close to the age of retirement."
Links:
 Ways to Tune In: