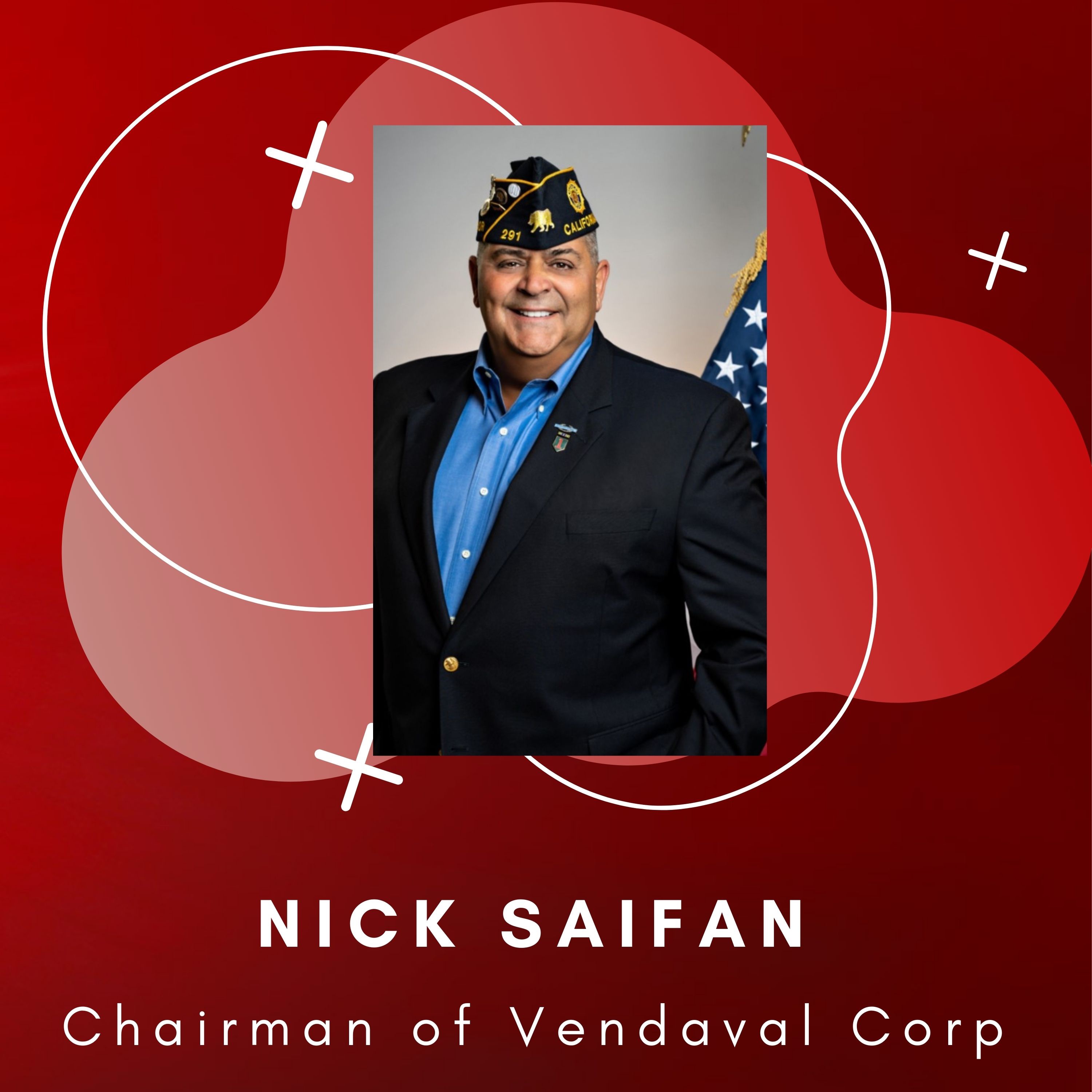 When it comes to those who served on the frontlines of battle, their health and needs are often overlooked. With 23 years of combined experience in the Navy and Army, today's guest is here to shake that up.  
Nick Saifan, the chairman of Vendaval Corp, joins the Host of Disruption / Interruption, Karla Jo, to talk about his dedication in assisting military members and their families strive for a better outcome. 
Takeaways:
Charity and goodwill always play big motivators into the disruption of the status quo of  day to day operations.

Helping people at a time of need in their life is something that can go a long way. It doesn't have to be financially, it can even be with food, housing or counseling. This can give someone an opportunity to live a better life.

In Orange County, California, there are over 2,000 veterans that are homeless. You can't just shut your door and excuse it away. They are real people that need help.  

The affordability of housing is a problem for older veterans. With the high prices of housing, they often can't afford it and end up homeless.

After you get out of the military it's hard to transition to the civilian world. The hardest part is that you no longer have people that are with you every moment of your life. It is hard for veterans to make friends outside of the military.

Nick's idol is Danny Thomas, the founder of St. Jude Children's Research Hospital and he wants to leave a similar legacy behind. 
Quote of the show:
1:56  "When you really think about it these days, if you're really nice to people and you find somebody that is in need, not necessarily for money or for food or clothing, but sometimes some guidance, some help, a little push.
Showing them if they do a certain thing that's how they could improve their life. That's the charity I'm talking about. It's talking about communications and helping people live a better life, giving them the opportunity to live a better life. And it doesn't have to be money. I know that we're trying to help other people with money and with housing and with food and clothing, but there's always, always that little counseling, that goes a long way."
Links:
Ways to Tune In: